We provide a range of services for new & existing homes including installation, repair and replacement of:
Roofs
We are the new roof and re-roof specialists. With the COLORBOND® steel range of 22 outstanding colours, we can ensure that your style is perfectly reflected with a Metro West roof.
---
Fascia & Gutter
We are the specialists in installing new fascias and gutters.
We also replace old, rusted and leaking gutters with new COLORBOND® steel gutters.
---
Downpipes
Downpipes made from COLORBOND® steel are an ideal choice with proven durability resisting chipping, peeling and cracking.

We also provide the option of PVC downpipes, available in a range of sizes.
---
Whirly Birds
Whirly Birds provide natural ventilation powered by the wind without need for any electrical connection or ducting. During the summer, normal insulation is not enough to prevent heat radiation into your home and in winter, whirly bird installation helps prevent dampness, mildew and mould.
Whirly Birds can be installed on tiled or metal roofs up to 45 degrees.
Choose from the range of 27 colours including the popular mill finish (silver).
---
Leafguard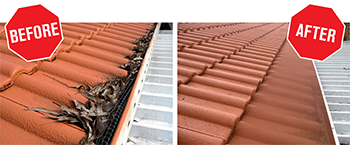 We supply and install leaf guard which helps prevent the buildup of debris and leaves, allowing correct water flow through gutters and downpipes.
---
Safety
Our safety rail system has been designed and tested in accordance with the static load requirements of AS/NZS4994.1:2009 and passed all required tests. A documentation pack including full test report, risk assessment and safe work method statement are available on request.
Metro West Roofing ensures safety with:
Roof Guard Safety Rail
Edge Protection
Stair Voids
Light Weight Platforms
Scaffold
---
Carports, Patios, Awnings and Decks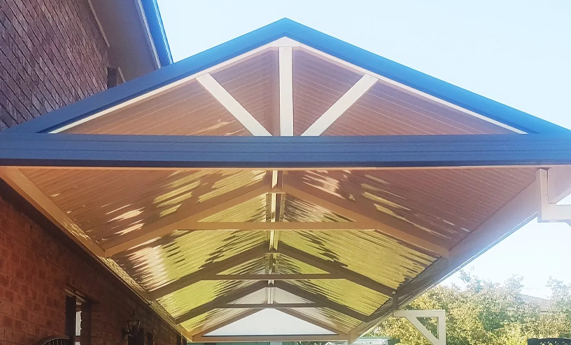 We have partnered with Navarone Constructions to supply and install a range of carports, patio structures, awnings and decks. Navarone Construction have over 20 years experience in the building industry and we proud to work with them, and offer you the perfect addition to your outdoor area.